"…the artist is a self-critically engaged agent in particular situations, calling for reclamation of the sacred and the future in a world that seems in many ways to be dying." – Deborah Haynes
Most Recent:
Without Them I Am Lost, a feature-length documentary, is a meditation on landscape and the shape of home. The story follows American writer, Damon Falke, as he considers the implications of migrating to the far north of Norway, above the Arctic Circle. The people he finds thrive in this place. They understand the sublime power of nature. Their lives and stories are shaped by it. Without Them I Am Lost offers a glimpse into a community clinging to a fragile coastline in a rapidly changing world.
The film is directed by Charles M Pepiton, features cinematography by Rebekah Wilkins-Pepiton, music by Tana Bachman-Bland, and is edited by Darrien Mack.
The film was shot on location in Northern Norway.
It will screen on December 2, 2023, at the National Nordic Museum in Seattle, WA. Please check back for updates.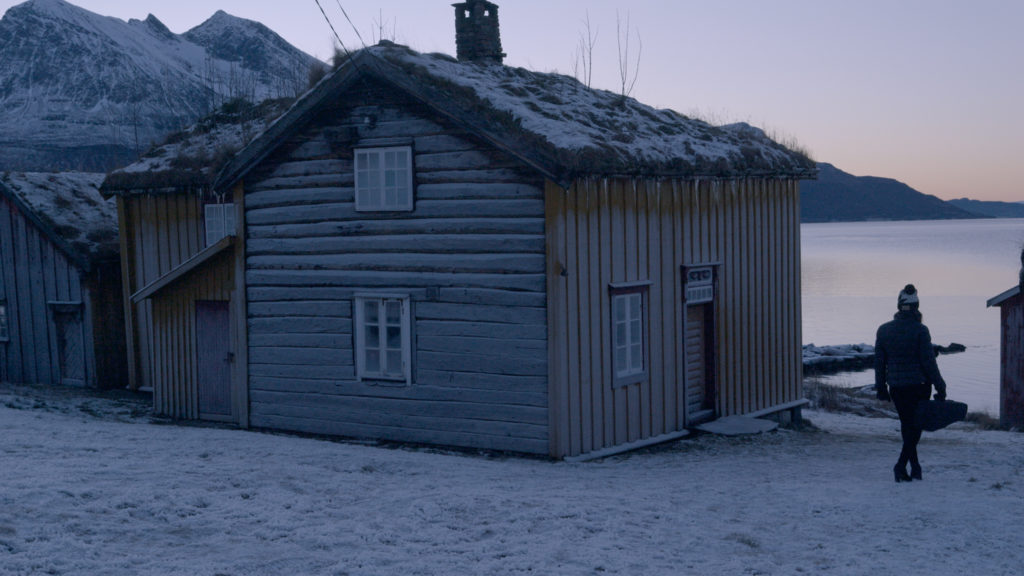 ---
Previous:
Gently As We Go – Square Top Theatre / Dawning Film Productions – Theatre / Film
Climbing Eros – Square Top Theatre – Short Documentary Film
Climbing Eros takes place on a Greek island in the Saronic Gulf. The short documentary explores the stages of pilgrimage through the eyes of director Charles M Pepiton and his young son who walk the island—from the deserted lighthouse on one end to the peak of Mt. Eros—whilst artist Rebekah Wilkins-Pepiton collects botanicals to create inks for painting. Each finds a means to reconcile with loss and return to the earth and to themselves. The film features two meditations written for the film by Damon Falke—one of confession, one of returning to materiality—that knit the threads of hiking and gathering around Jean-Luc Marion's notion that "Loving requires distance and the crossing of distance." The film features an original score composed by Tana Bachman-Bland. Edited by Darrien Mack.
Koppmoll – Square Top Theatre – Short Documentary Film
Koppmoll is a film that negotiates the border between documenting and storytelling. Filmed in the far north of Norway, we follow the writer Damon Falke as he visits a family whose lives have been touched by change and memories of World War II. While considering his own need for place, Falke is introduced to places and stories that speak of home, family, loss, and a nearly forgotten war. Koppmoll is about the act of turning over one stone and finding a world where lives and landscapes are inseparable, where history is present. Koppmoll is directed by Charles M Pepiton, filmed by Wes Kline, written by Damon Falke, edited by Darrien Mack, with translation provided by Kristine Fostervold, and features music by Camilla Ammirati. An official selection and special jury award winner at Cinema on the Bayou Film Festival in Lafayette, LA – Jan. 2021. Click here for more info and updates.
Laura, or Scenes from a Common World – Square Top Theatre / Kolva-Sullivan Gallery – Dec. 6-31, 2019
A new multi-channel re-edit of Laura, or Scenes from a Common World—STT's award-winning film from 2016—alongside a series of prints that combine relief printmaking techniques and handmade ink pours on paper, the original 5-part lyric poem, and sketches by the author. The installation bridges film, literature, and fine art by artists Charles M Pepiton, Rebekah Wilkins-Pepiton, Wes Kline, and Damon Falke. The show ran from December 6-31, 2019, with an opening reception on Friday, December 6th – 5-8pm and a mid-show reception on Friday, December 20th – 5-8pm.
Essay – Trade Show Business: Rethinking the Commoditized Theatre and the Public Space – HowlRound – Oct. 22, 2019
"Theatre companies speak of themselves as public libraries, but they function like bookstores. It is a problem of competing metaphors. … American non-profit theatres, like our public libraries, can work towards radical hospitality and the removal of barriers, foster enduring relationships within and without, and embrace the risks necessary to create new programming that engages and supports community partnerships and shared goals." Click here to read the full essay.
Romeo ∞ Juliet – Gonzaga University – Nov. 2019
Shakespeare's Romeo & Juliet is one of the most enduring plays in the English language, but what do we know about it? What do we remember? Why bring the lovers back? Romeo and Juliet die, but the play is not about their death. They love, but the play is not about their passion. If it were about either of these, we might not be told the entire plot in the first 14 lines of the play. Romeo ∞ Juliet is about the transformative power of a choice, despite all evidence and warnings to the contrary, to fully connect with another, that simultaneously selfish and selfless act wherein strength is found in weakness. This new adaptation, using Shakespeare's original text, is about how such an event can be two very contradictory yet simultaneous moments. Juliet lives as she dies. She heals as she kills. What if we were to allow this dawn song to shift itself back into phase? Performances: Nov 1-10, 2019.
The Scent of a Thousand Rains – Square Top Theatre – Premiered Sept. 2019
The Scent of a Thousand Rains by Damon Falke is a love story. It is the third in a series of original works for theatrical performance with live music exploring the nature of memory and why we hold on to certain memories of place and story at the expense of others. "I wonder if there is an exact moment / When I gave up the idea of permanence." A man finds himself alone in an apartment in Budapest. He peers from the window to discover a woman standing on her balcony. Their unlikely connection sends him on a journey through his memories to reckon with the places and people that have ordered his life. A literary and musical exploration of a life lived in pursuit, the show suggests that perhaps in a life of transience and loss, love and imagination are the only things that remain to us and of us.
The Scent of a Thousand Rains by Damon Falke is a performance piece in verse for an actor (Ryan Childers) and a violinist (Tana Bachman-Bland). It sits in the ancient tradition of solo versed performance with live music that connects us to Homer and the oldest forms of live theatre in the Western tradition. Premiering September 13-14, 2019 in Spokane, WA. Produced in partnership with Spokane Public Radio, Spokane Public Library, and Washington State Parks, and a recipient of a 2019 Spokane Arts Grant Award. Click here for more info.
Coming Home: A Soldiers' Project – Gonzaga University – Feb. 2018
Written by Kathleen Jeffs, Coming Home: A Soldiers' Project is a premiere work of documentary theatre. The show explores the experiences of what it is like to return from war to study at Gonzaga. It is the story of transitions, of place and perception: from service to civilian, how our senses take in and process the new sights and sounds of the university environment. Small moves make big waves – connections are made and unmade. Our construction of the meaning of events, past and present, is made in moments of transition. Click for more info.
Waiting for Godot – ZagLab/Terrain – June – September 2017
ZagLab, an experimental initiative from Gonzaga's departments of Art and Theatre & Dance, pursues original interdisciplinary artistic collaborations, encourage artistic risk taking, and fosters adventurous creative inquiry among and between students and faculty. The inaugural project was an original, site-responsive production of Samuel Beckett's Waiting for Godot within an immersive ceramic installation. The installation was located outdoors at Terrain's Washington Cracker Factory art-space on West Pacific Ave. in Spokane, WA. The audience joined the actors inside the sculptural environment for the production. The installation will be designed to degrade in response to the weather. The installation was open to the public from June 8 through September 10, 2017. Beckett's play humorously depicts the futility of action and inaction. Our two weekends of performances in June and September 2017, marked the beginning and end of the installation period and responded to the unpredictable nature of the installation and raised questions about our collective response to climate change. Featuring director Charles M Pepiton and artists Mat Rude, J.J. McCracken, Courtney Smith, and Abbey Plankey with GU student actors and artists. Click here for more info and photographs.
Uncharted III – The Four Seasons– Terrain/Spokane Symphony – April 2017

An entirely new way of experiencing Vivaldi's classic. Uncharted has gained national recognition as an innovative, one-of-a-kind collaboration, mashing up some of our most inspiring Spokane area artists/writers/musicians/performers with Symphony musicians. Featuring original work from: Windoe aka (Karli Ann Ingersoll), Lavoy Music, Jenny Anne Mannan, Darrien Mack, Shawn Vestal, Elissa Ball, Mark Anderson, John Hernandez, Brooke Kiener, Mackenzie Fagras, Lou Lou Pink, Concertmaster Mateusz Wolski and the Spokane Symphony. Sound Design by Tobias Hendrickson. Stage Direction by Charles M Pepiton.
Mr. Burns: a Post-Electric Play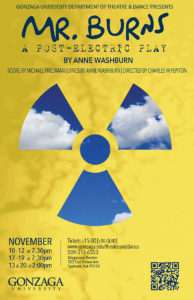 – Gonzaga University – Nov. 2016
Gonzaga University presents Mr. Burns: a Post-Electric Play by Anne Washburn, with music by Michael Friedman and lyrics by Anne Washburn. Mr. Burns asks, what will endure when the cataclysm arrives? When the grid fails and society crumbles, how will we sustain ourselves and rebuild? An imaginative dark comedy, Mr. Burns propels us forward nearly a century as a new civilization reaches into the past for stories that give meaning to a new future as a group of survivors try to remember the "Cape Feare" episode from The Simpson's television show. This memory and other pop-cultural artifacts evolve into myth and then into ritual for the post-apocalyptic society. A paean to live theatre, musical theatre, and the resilience of Bart Simpson, Mr. Burns is a lively, dynamic exploration of how the pop culture of one era might evolve into the mythology for the next. Directed by Charles M Pepiton. Scenic design by Courtney Smith. Costumes design by Leslie Stamoolis. Lighting design by Ronn Campbell. The production was selected to perform at the Kennedy Center American College Theatre Festival, Region VII in Denver, Feb. 20-25, 2017. Click here for more information.
Heroes – Without Décor – Moscow, ID – December 2016
Without Décor presented a script-in-hand reading of HEROES by Gérald Sibleyras, Translated by Tom Stoppard. Set in the warm days of August 1959 in a French retirement home for veterans of the First World War, HEROES tells the story of three colorful, playfully mischievous older gentlemen—Henri, Phillipe and Gustave—residents of the home who have "commandeered" garden terrace of the convent hospital from which they are planning their escape. Directed by Charles M Pepiton. Featuring actors Bill Caisley, Jere Hodgin, Brian Tyrrell, and David Harlan. The show played 16 -17 December 2016 at the Prichard Art Gallery in Moscow, ID. For more information contact Without Décor.
Laura, or Scenes from a Common World – Square Top Theatre – 2016 

Laura, or Scenes from a Common World is a cinematic poem. An original work from Square Top Theatre and our first project for the screen, Laura explores the borderlands between film, theatre, dance, literature, and the contemporary fine arts. It combines visceral physicality, lyrical poetry, and evocative cinematography to tell the story of one woman's struggle to overcome her wounded past and her steps toward empathy. In this spare drama, inspired by Ovid's Apollo and Daphne myth, Laura struggles to root herself in a foreign land and to embrace the quiet consequence of the common world around her. The project draws together artists from across the globe. Theatremaker Charles M Pepiton (USA/Washington), poet Damon Falke (USA/Norway), and artist Wes Kline (USA/New Mexico) previously collaborated on Square Top Theatre's Now at the Uncertain Hour. For Laura, this team will be joined by printmaker Rebekah Wilkins-Pepiton (USA/Washington), costume designer Leslie Stamoolis (USA/Washington), performer Alexandra Kazazou (Greece/Poland), and movement director Daniel Han (USA/Australia). An official selection of 2016 AVIFF Cannes (May 17-19, 2016) and Cinema on the Bayou in Lafayette, Louisiana (Jan 25-Feb 1, 2017). (Click here for more info.)
Freud's Last Session – Wayland University – March/May 2016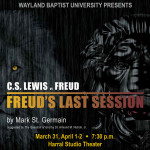 Freud's Last Session by Mark St. Germain "centers on legendary psychoanalyst Dr. Sigmund Freud who invites the young, rising Oxford Don C.S. Lewis to his home in London. On the day England enters World War Two, Freud and Lewis clash about love, sex, the existence of God, and the meaning of life, just weeks before Freud took his own life. Freud's Last Session is a deeply touching play filled with humor and exploring the minds, hearts and souls of two brilliant men addressing the greatest questions of all time." Produced by Wayland Baptist University. The cast features Marti Runnels as Freud and Cory Norman as Lewis. Scenography by Mark Kirk. The production opened at WBU in April 2016 before moving to Lubbock, Texas, in May 2016, which included a panel discussion with Irish philosopher and storyteller Peter Rollins. It then performed at Gonzaga University's Magnuson Theatre on September 9-10, 2016. (Click for more info.)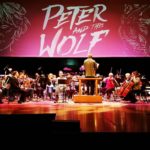 Uncharted II – Peter & the Wolf – Terrain/Spokane Symphony – May 2016
This is the story of / A bunch of amazing local artists / Teaming up with the world-class Spokane Symphony / To reimagine / PETER & THE WOLF!
Book of Hours – Gonzaga University – February 2016
Gonzaga University presents a highly physical, devised theatrical event. Written in 1899 when the poet was just 23 years old, Rilke's Book of Hours remains a startlingly raw and relevant collection of love poems to the divine. Rilke writes as a young man desperate to forge his own understanding.  He loves.  He doubts.  He struggles for meaning in an uncertain time. Devised by the ensemble and based on Book of Hours by Rainer Maria Rilke as translated by Joanna Macy and Anita Barrows. (Click here for more info.)
Uncharted I  – Terrain/Spokane Symphony – March 2015
A first-of-its-kind collaboration between the Spokane Symphony and Terrain, pairing some of Spokane's most inspiring emerging musicians, performers, and authors with the full force and might of the Spokane Symphony. (KPBX Radio Interview)
Now at the Uncertain Hour – Square Top Theatre – May 2014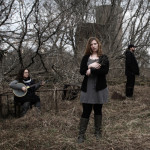 An intriguing theatrical event from Square Top Theatre for live performance, online streaming, and broadcast radio written by Damon Falke. The premiere performance reached a combined live onsite/offsite audience of 46,053. The show takes the audience on a journey through the landscape of a soldier's memory as a collector attempts to make sense of what will be left behind. The show asks: in the midst of the relentless currents of time, what can we take hold of that will go on, that will not be lost? The stories blend with the sounds of old time banjo and modular synthesizer to create a unique listening experience. The show premiered in May 2014 at Edwards Opera House, on North Country Public Radio, and online at NCPR.org. (Click here for more info.)